Welcome to Authentickorealens.bs.com
Spammers not entertained here , get a life .
Enquirys to clear your doubts ? Email to :
Owner (:
or
or you can add me in msn for ALL ENQUIRYS (:
- Payment details :
MeetUp/Bank Transfer(for all banks)/Postage :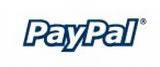 - Strictly NOT entitled for swaps
- All Buyers Contacts must be legalised & contactable
- Payment must be made before ORDERS SENT !
- Strictly NO BACKING OUT after confirmation, blacklisted immediately
- WILL NOT held responsible for lost or damage items if opt for Normal Postage !
- Due to fare rate rising, only could do free meetup at Jurong & Sembawang
- Red Line charges at $4
Green Line charge at $5
Purple Line and LRT Lines charge at $8
Yellow Line charge at $10
- Postage fee : Normal = $2/pair, Registered postage = $4/pair
- Once Meetup time and place confirmed, no changes unless you inform me in 48hours in advance
-
If you are late , there are late charges : $2 FOR 10 MINS !
- PICTURES ARE COPYRIGHT !
- Doing wholesales in cheap rates and safe shipping. Mail me(:
NEVER REMOVE THIS SECTION!
Layout Designer:
♥chocodiiction-lovesxoxo*
Others:
♥ ♥ ♥